Nui Tuong Organization (formerly known as Nui Tuong Education Project) was founded in 2016 by Ms Le Thi Hang, a Dong Nai native who was determined to promote the learning and development of local children. We've been providing low-cost English classes, social skills training, art workshops and other educational programs to help children discover their strengths and get ready to become "future leaders".
Nui Tuong is located at Hamlet 4 in Nui Tuong commune, Tan Phu, Dong Nai. We're only 130 kilometers away from Ho Chi Minh City and 5 kilometers from Cat Tien National Park, the second largest biological reserve in Southern Vietnam. We have a campus of 2000 m2 with 2 classrooms, 2 bamboo huts, 2 wooden rooms, 4 brick rooms and 120-square-meter Community Center.
Our business model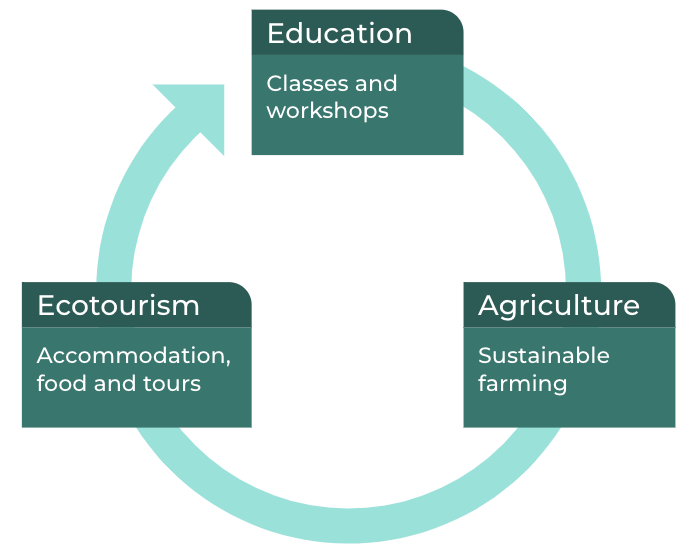 We provide quality education for local children: low-cost English classes, skills training, workshops and other educational programs
We offer food, accommodation and ecofriendly tours for local and foreigner tourists.
We promote sustainable agriculture within our household and in our neighborhood
Currently, our team includes Ms Hang Le (founder), 6-10 volunteers at any time, including Vietnamese and foreign volunteers, and our Core Team.
Our future – The Core Team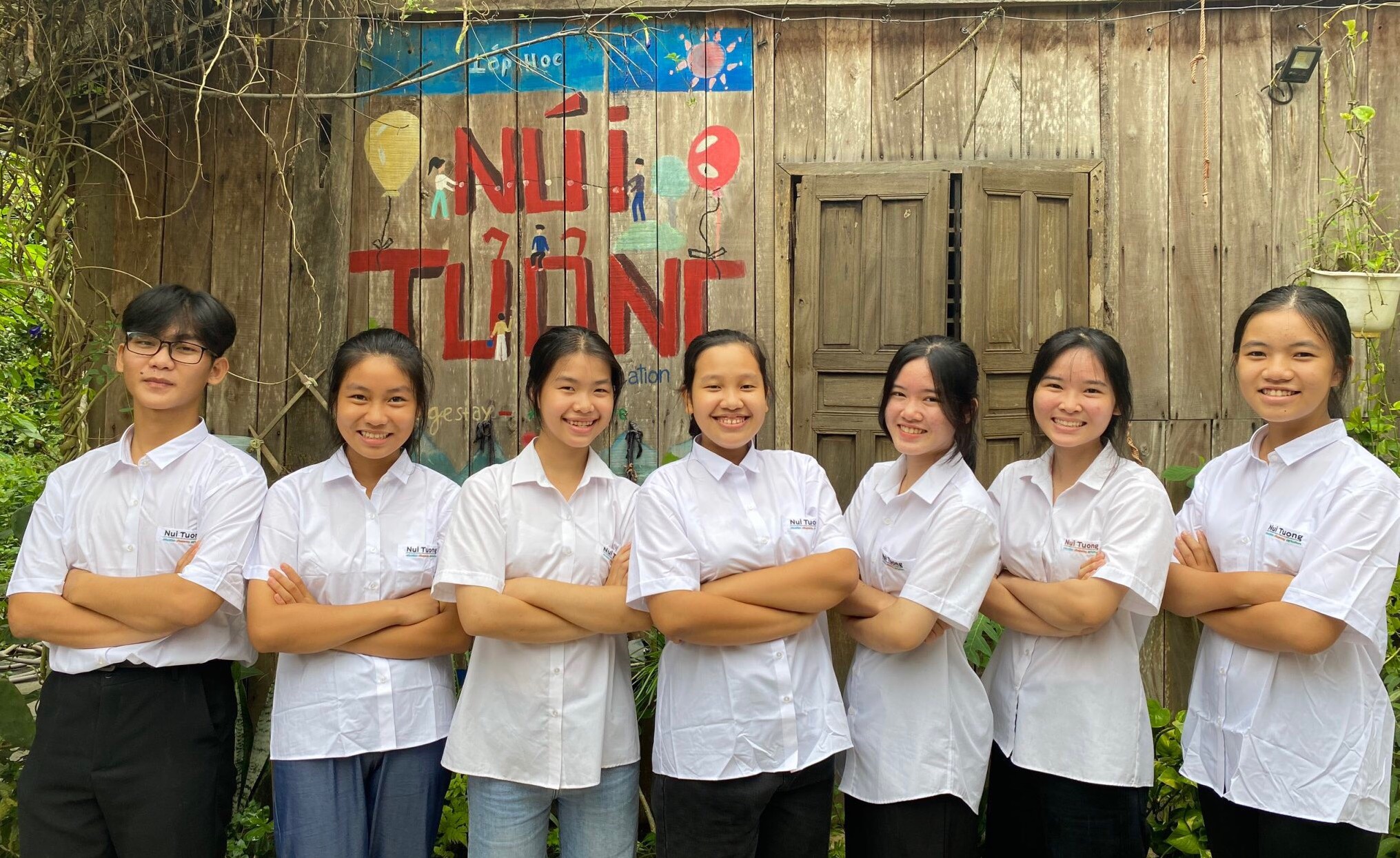 We have a group of 07 students that we call our Core Team. They are: Dat, Thao Vy, Trang, Hien, Linh, Dao, and Hang.
We formed the team in 2016 with the purpose of nurturing a new generation of leaders who will succeed us in the efforts of realizing Nui Tuong's vision. To be able to do so, the team will need sufficient investment in terms of time, financing, manpower and expertise. We always welcome support in any form, from anyone who's interested in youth development. If you want to help, please let us know!
What makes Nui Tuong different
As a local educational organization, we believe in a better future for the local students in our community. We strive to offer them better education and personal development opportunities, ranging from English classes, skills training, as well as a safe, engaging playground to make friends and just have fun. Small as we are, we dare to dream big, that our local students will have open minds, confidence in themselves and others, and an ability to "think local, act global".
Regarding ecotourism and agriculture activities, we value simplicity, authenticity and sustainability. Within our limited resources, we try our best to give our guests what we see as the most important: good food, good company, good experiences.
If you want to give us a hand, don't hesitate to reach out! Drop us a message below and we'll contact you as soon as we can.