At Nui Tuong, we put strong emphasis on practical skills. Our students are encouraged to try out new things and learn new skills: from cooking, gardening, cleaning, singing, dancing, drawing, to guiding tours, marketing and managing a team. They learn from their own practical experiences and become more mature, responsible and helpful, while still maintaining their original traits and innocence.
Nature also plays an important role in our educational activities. Frequent visits to the nearby Cat Tien National Park, Stone Hill Cocoa Farm, orchards and fields in the neighboring areas cultivate the love for natural beauty in our students. Staying connected to nature, children are less dependent on digital devices and see improvements in their mental wellbeing.
In-person and online English classes
Our English classes are often medium-sized (15 or fewer students) and focus on English communication, some grammar and structures, and aim at boosting students' confidence and broadening their perspectives. Besides learning from textbooks and materials, our students are encouraged to "explore" English via authentic media: songs, videos, movies, and communicate with our English-speaking tourists. Our classes support a wide range of students, varying from primary students to high-school students and adults.
Currently, we are operating 6 English classes:
Sao Class (for 1st-3rd graders)
Suoi Class (for 3rd-5th graders)
Cau Vong Class (for secondary-school students, online)
Cau Tre Class (for secondary-school students, online)
Xanh La Class (for secondary-school and high-school students)
Adult Class (for adults, online)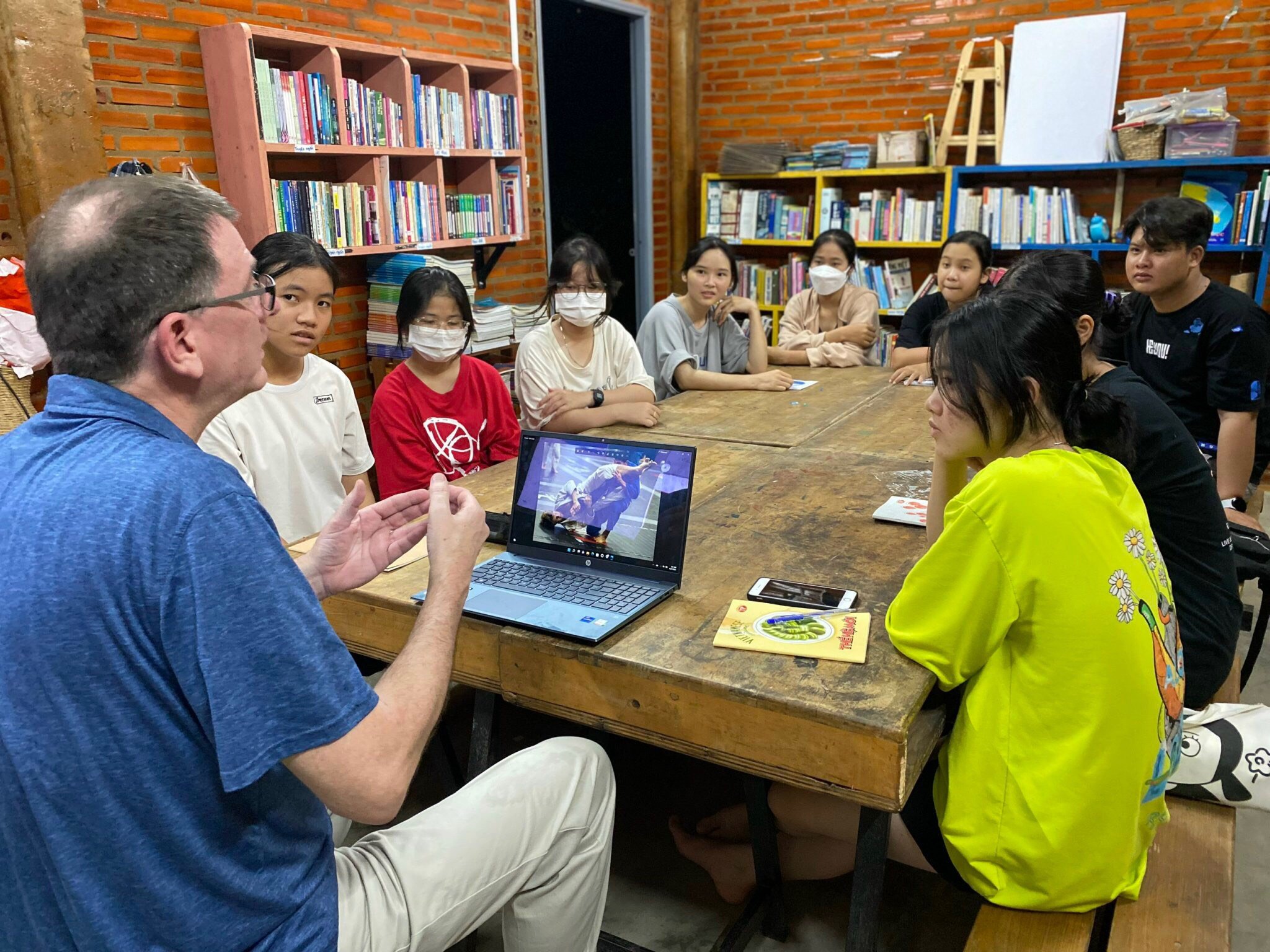 Nui Tuong Mentoring Program
Due to Covid-19, the students can not come to our center to learn social skills and get direct guidance on their personal development journey from Nui Tuong's teachers. Therefore, we organize an online mentoring program in which we recruit both English and Vietnamese speaking mentors to match with our students (12-22 years old) providing one-on-one counseling sessions and following individually with a minimum 6 months of commitment from mentors.
Our shared goals are:
Building good habits and inner strengths
Be able to find out students' identities
Gaining skills and knowledge
family and supportive community mindset
Since the launch of Nui Tuong online mentoring program, it has gained the approval of many parents and families and was adored by our students. Since mid-September 2022, 30 pairs of mentor-mentee have been matched and we are witnessing a positive impact on the students' personal development despite the challenge of the pandemic. Most students engaging in the program are from Nui Tuong community, yet we also welcomed many from other provinces (HCMC, Hanoi, Can Tho, KonTum, Bien Hoa, etc.), matching with mentors across a variety of professions from all around Vietnam.
Want to know more about this opportunity? Fill out this form and we'll get back to you as soon as we can.
Summer program
Nui Tuong Summer Program is an annual educational program specifically designed to provide tweens and teens (aged 9-16) an eco-friendly, nature-loving, active and encouraging environment to learn, to play and to stay.
With the philosophy of "Love and Empowerment", Nui Tuong aims to improve students' physical and mental wellbeing by minimizing the impact of digital technology, improving children's connection with nature, and offering a comprehensive curriculum that addresses students' unique needs and interests. Students are encouraged to stay at least 1 month in Nui Tuong to learn practical skills, social skills, English communication skills, STEM, Arts & Crafts and gardening. Both of our volunteers and Core Team are involved in this summer program.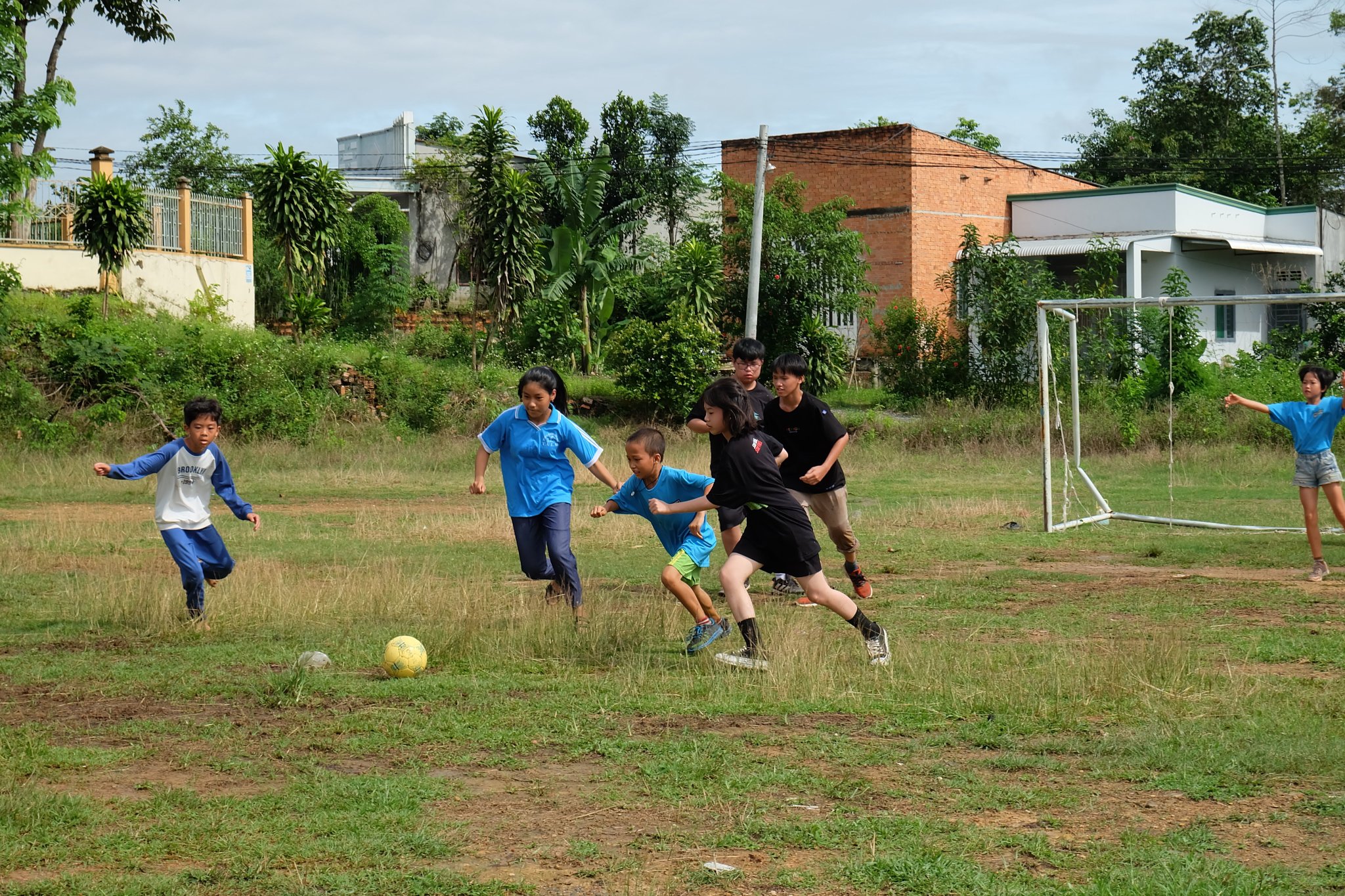 Weekend childcare program
10 local children aged 5-10 come to Nui Tuong during the weekends to enjoy a weekend program that includes lunch, English classes, art and music workshops, physical education and free play. The kids enjoyed our enormous, beautiful garden with numerous types of herbs, flowers, fruit trees and plants. Moral lessons are integrated in mostly any activities to cultivate good personal qualities during their early childhood development. The weekend program is run by both volunteers and Core Team.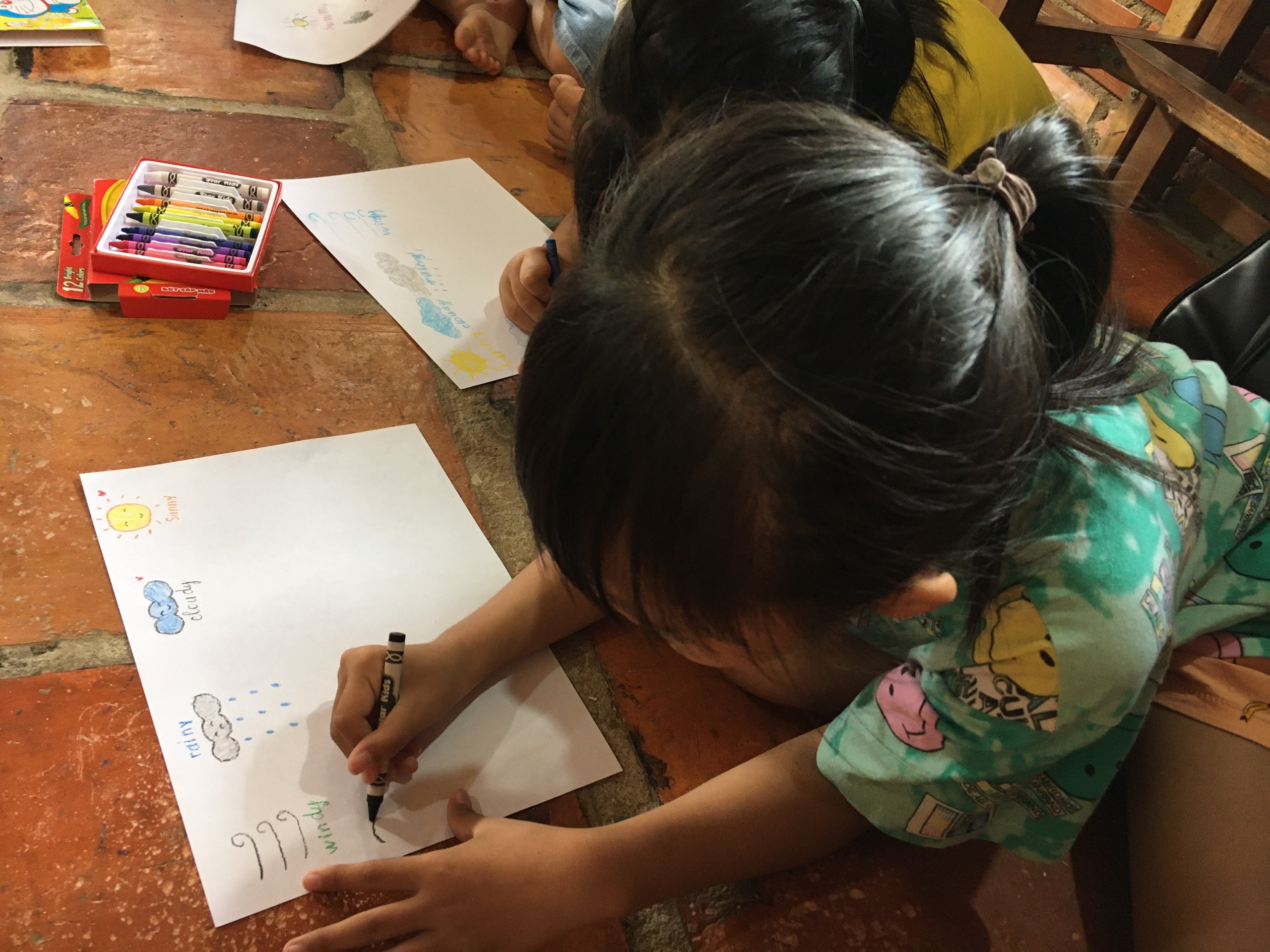 Social skills training
After 2 years of COVID, our FutureU project has officially kicked off. During June 2022, we offered a series of 6 social skills training workshops to 20 local children aged 9-16. Our Core Team still played a leading role in promoting, organizing and teaching these classes. At the end of the series, students are gifted with school supplies and swimming tickets as an award for their participation.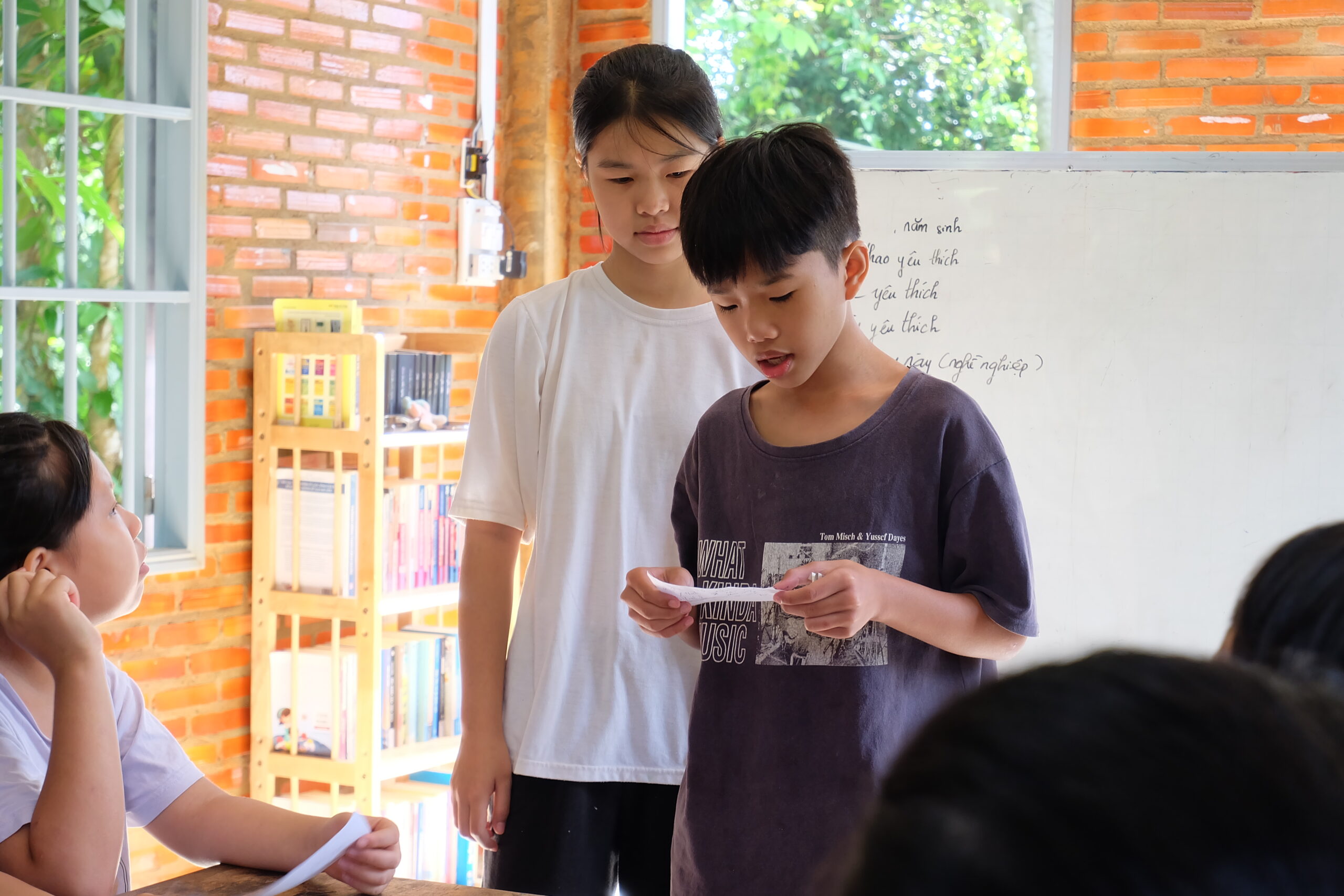 Art club & Art workshops
Nui Tuong Art Club is a newly founded club run by 6 local students with the assistance of 10 student members that nurtures local talents and promotes creativity. The Club is currently in charge of 2 art workshops for young children on the weekends.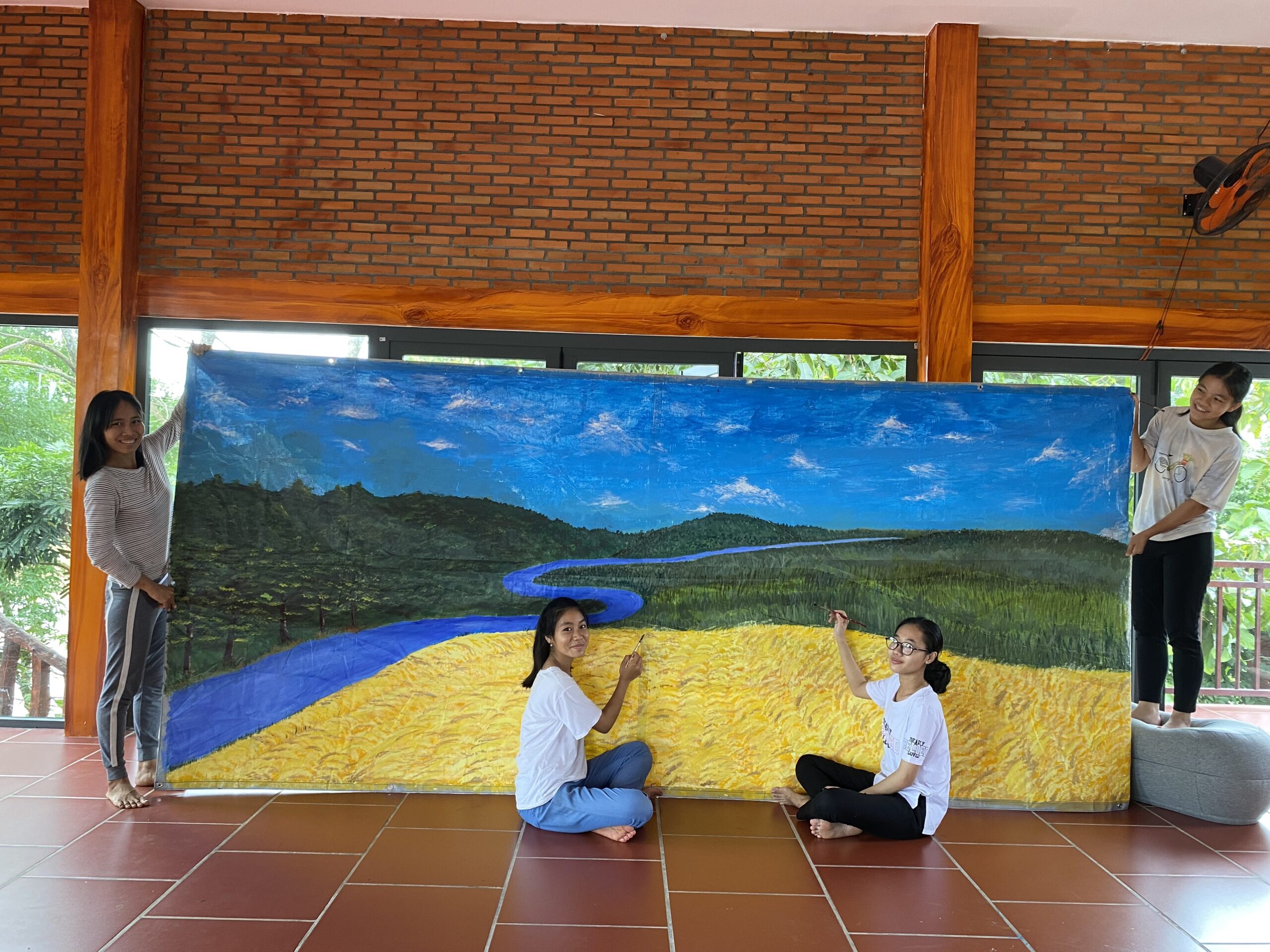 Community Events
Community Events are the largest annual events that hosts ~200 guests from both local areas and other parts of the country. Core-team students are in charge of everything: invitations, stage decorations, musical performances, and entertainment.
Interested in our education activities? Leave us a message at our hotline: 097 1239408 (Zalo) and we'll get back to you as soon as we can. Please follow us on our social media to stay updated with our latest activities!